Jeffrey Eugenides was born in Detroit, Michigan in 1960, the third son of an American-born father whose Greek parents immigrated from Asia Minor and an American mother of Anglo-Irish descent. Eugenides was educated at public and private schools, graduated magna cum laude from Brown University, and received an MA in English and Creative Writing from Stanford University in 1986. Two years later, in 1988, he published his first short story.
His fiction has appeared in The New Yorker, The Paris Review, The Yale Review, Best American Short Stories, The Gettysburg Review and Granta's 'Best of Young American Novelists'. His first novel, "The Virgin Suicides", was published in 1993, and has since been translated into fifteen languages and made into a major motion picture. His second novel, "Middlesex", won the Pulitzer Prize for Fiction in 2003.
After a nine-year gap, Eugenides published his third novel, The Marriage Plot, in October 2011. It was a finalist of the National Book Critics Circle Award for fiction in 2011; a New York Times notable book for 2011; and one of the top books of the year according to lists made by Publisher's Weekly, Kirkus Reviews, and The Telegraph.
Eugenides is the recipient of many awards, including fellowships from the Guggenheim Foundation and The National Foundation for the Arts, a Whiting Writers' Award, and the Harold D. Vursell Award from The American Academy of Arts and Letters. In the past few years he has been a Fellow of the Berliner Künstlerprogramm of the DAAD and of the American Academy in Berlin.
Jeffrey Eugenides lives in Berlin with his wife and daughter.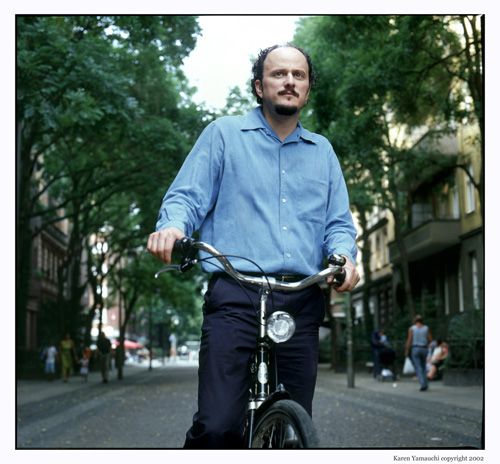 Books by Jeffrey Eugenides